I don't even know where to start. Just wait until you see what

calamitycalls
did for me.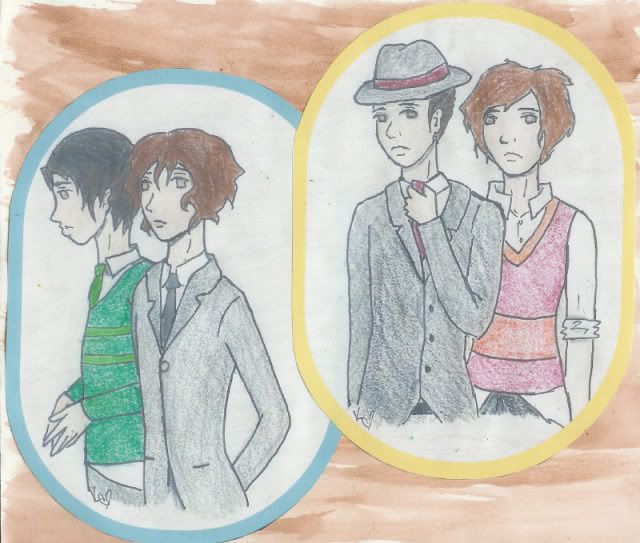 Look at this! Just look at it! Look at their clothes. That's what I had in mind when I wrote this. The clothes are probably half the reason why I wrote a freakin' Roaring Twenties AU. She pictured them so perfectly. I'm going to go flail in a corner for a few hours, if you'll excuse me.
Many, many thanks to

calamitycalls
for being so awesome and so talented.
Masterpost
Fanmix